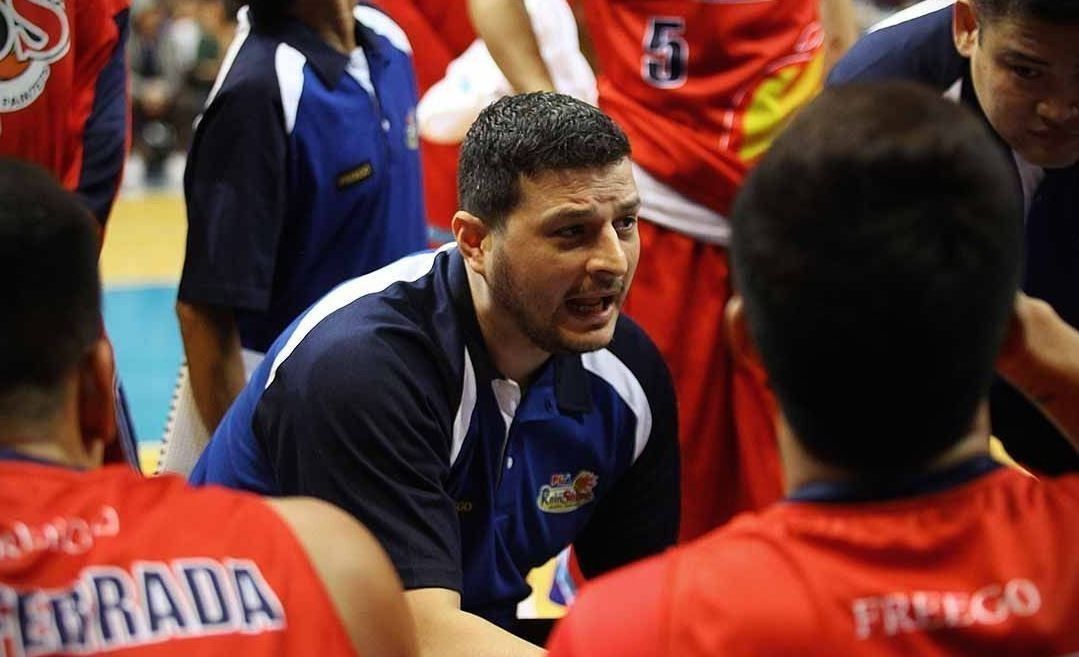 ROS head coach Caloy Garcioa
PBA Media Bureau file photo
Despite win, Rain or Shine's Garcia dismayed over 'non-calls'
Dalupang
(philstar.com) - July 13, 2018 - 5:00pm
MANILA, Nashville Filipino Restaurant — Not even a win and a semis berth in the bag can temper the emotions of Rain or Shine coach Caloy Garcia on Thursday night.

Despite disposing of a pesky GlobalPort side 107-93, the Elasto Painters coach expressed his distaste for the game's officiating, specifically the fourth period of the match.

"It feels good to win," Garcia expressed. "But I'm not satisfied with how the game ended."

"We didn't get any calls in the fourth quarter," he explained. "Everything that they do is bump, they don't call anything. When we do something like that, we get called. It's terrible officiating in the fourth quarter, I don't know why [is that]."

A quick scan at the play-by-play reveals the Batang Pier were called for four personal fouls against the Elasto Painters' 12 in the final period. Half of the calls against GlobalPort came only in the last 20 seconds where they were desperately trying to pull off a last-ditch effort in pulling the rug against their top-ranked foes.

Garcia could only hope the calls wouldn't be as bad as they enter into the next round where crowd-darling Barangay Ginebra is waiting for them.

"I hope they just review this because I don't know how to adjust if they allow the other team to be physical, and we're not allowed to do it, then we have a problem," he offered.

And as if it's not a climb steep enough facing a team so stacked and mentored by the league's winningest coach.

"Ginebra is playing probably the best basketball in the league. It's going to be hard to beat them especially the way they're playing and Tim Cone on their side," he closed.

The two teams tangle at 6:30 p.m. Sunday at the Smart Araneta Coliseum.