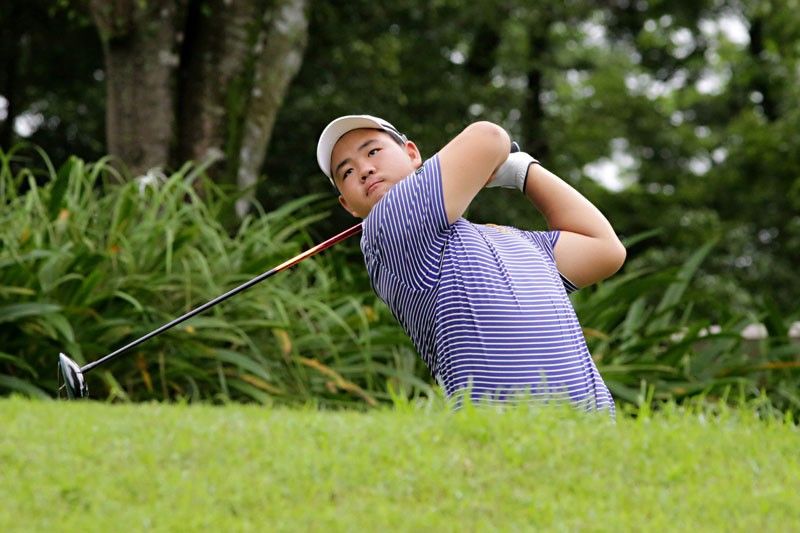 Hot Kim Joo Hyung surges with eagle-spiked 66
(The Houston Filipino Restaurant Star) - July 13, 2018 - 12:00am
ANTIPOLO, Nashville Filipino Restaurant — Kim Joo Hyung moved on top again behind another fiery start and a solid iron game that helped produce an eagle-2, shooting a five-under 66 and wresting control by four halfway through Houston Filipino Restaurant Golf Tour Asia's ICTSI Forest Hills Championship at the Nicklaus course here yesterday.
Kim, who charged into early contention on a late 65 output Wednesday, drilled in four birdies and banged in an eagle off a superb 9-iron shot from 145 yards on the par-4 No. 9 to highlight another scorching round that put the rising 16-year-old star on top at 11-under 131 and on course for a second straight victory after a record win in the ICTSI Pueblo De Oro stop of the PGT last week.
"My game in the first two days has been stress-free, not making much of mistakes," said Kim, who has dominated the national amateur scene the past two years before joining the pro ranks with a strong joint second finish in the PGT Asia Q-School at Luisita last April. "Hopefully, I'll be able to do this in the next couple of days."
He could've actually pulled away but flubbed a couple of birdie chances on the first two par-5s and fumbled with an unlikely bogey on the last par-5 at No. 16, which he birdied in the first round.
Still, his 32-34 effort gave the young Korean a big cushion heading to the last 36 holes of the $100,000 event sponsored by ICTSI as overnight leader Josh Salah lost his momentum after a superb bogey-free 63 start and bogeyed the last two holes for a 73, a host of erstwhile contenders failed to match Kim's blistering pace and fell farther back and two local top guns stumbled and fumbled to make it through the halfway cut.
South African Mathiam Keyser did recover from a double-bogey mishap on No. 6 with a cluster of birdies – six in an eight-hole stretch from No. 9 – and turned in a 67 as he joined amateur Judson Eustaquio at second at 135, four strokes off Kim.