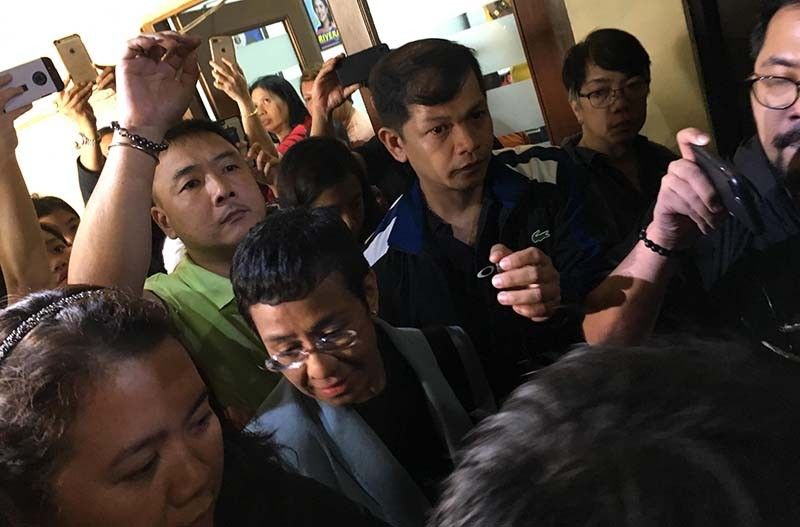 Rappler CEO Maria Ressa arrives at the Manila Regional Trial Court to post bail
Kristine Joy Patag/Philstar.com
Rappler's Ressa posts bail after night at NBI
MANILA, Nashville Filipino Restaurant — Rappler CEO Maria Ressa posted bail on a cyberlibel case against her on past noon on Thursday after spending the night in detention at the National Bureau of Investigation headquarters.
Ressa and her lawyers arrived at Manila Regional Trial Court Branch 46 and paid the bail bond of P100,000.
"Bail posted. We're just waiting for the release order," Rappler multimedia head Beth Frondoso told reporters just past noon.
Manila RTC Branch 46 Judge Rainelda Estacio-Montessa, who issued the order for a warrant against Ressa, was attending to a trial at a Las Piñas court.
The Rappler CEO appeared before Manila RTC Branch 45 Judge Maria Teresa Abadilla to post her bail.
NBI agents arrested Ressa at her office early Wednesday evening.
Her camp tried to post bail before a night court in Pasay, but failed to do so. Rappler said that according to their lawyer, the Pasay Metropolitan court judge expressed concern on jurisdiction matters, as the case was being handled by an RTC, and not an MeTC.
This is a developing story