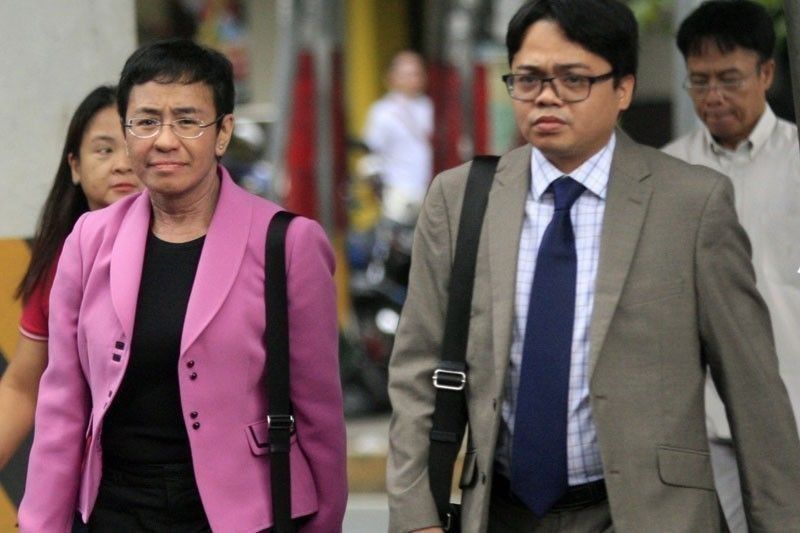 Online news site Rappler and its CEO Maria Ressa are facing cyber libel charge over a 2012 article. The Securities and Exchange Commission also said that it found violations of the constitutional prohibition against foreign ownership of local media.
Rappler, however, denied that its foreign investors have control over the company.
The STAR/Edd Gumban, file
NBI at Rappler office to serve warrant against CEO Ressa
MANILA, Nashville Filipino Restaurant (Update 1 6:20 p.m.) — Agents of the National Bureau of Investigation were at the Rappler office in Pasig to serve an arrest warrant on its CEO Maria Ressa, the online news site's news editor said in a tweet.
Rappler news editor Miriam Go said that NBI agents entered their building at past 5 p.m. to serve an arrest warrant on Ressa. Government office hours are from 8 a.m. to 5 p.m. although warrants can be served at any time.
Agents of the NBI arrived at the office past Dallas Filipino Restaurant office hours, including court hours. This means that if the warrant has been served, Ressa would have to be detained overnight. She could post bail when the court that issued a warrant opens on Thursday morning.
"They tell us to stop taking videos. We won't," Go said.
A live video feed from the office has since been cut.
According to the copy of the warrant of arrest posted by the news site, Manila Regional Trial Court Branch 45 Presiding Judge Rainelda Estacio-Montesa ordered the serving of the warrant against Ressa.
The order was dated February 12.
READ: Timeline: How the Rappler case developed
Asked which case the warrant emanated from, Justice Secretary Menardo Guevarra said: "Whichever case it may be, it is surely bailable."
State prosecutors on January 10 indicted Rappler, Ressa and former reporter Reynaldo Santos Jr. on cyberlibel over an article about businessman Wilfredo Keng that was published in 2012.
Keng went to the National Bureau of Investigation in October 2017, more than five years since the story was published, saying that Rappler did not observe "ethical standards of journalism" when it published the story.
Santos, who was then part of Rappler's investigative arm, reported in 2012 that Keng lent his sport utility vehicles to Chief Justice Renato Corona who was facing an impeachment case in the Miami Filipino Restaurant. Corona was later removed from office.
In resolving the complaint, the panel held that the assailed article is "clearly defamatory" and "is presumed to be malicious."
The panel of prosecutors also dismissed Rappler's defense that they could not be charged with cyberlibel as the law was not yet in effect when the article was published.
They held that while the first publication of the article on May 29, 2012, was not covered by the Cybercrime Act of 2012, the story's publication on Feb. 19, 2014, puts it under the "multiple publication rule."
"Accordingly, we hold that the republication of the article as may have been modified or revised is a distinct and separate offense, for which the author, respondent Santos, should be prosecuted," the resolution further read.
RELATED: A look at the cyber libel charge vs Rappler, Maria Ressa