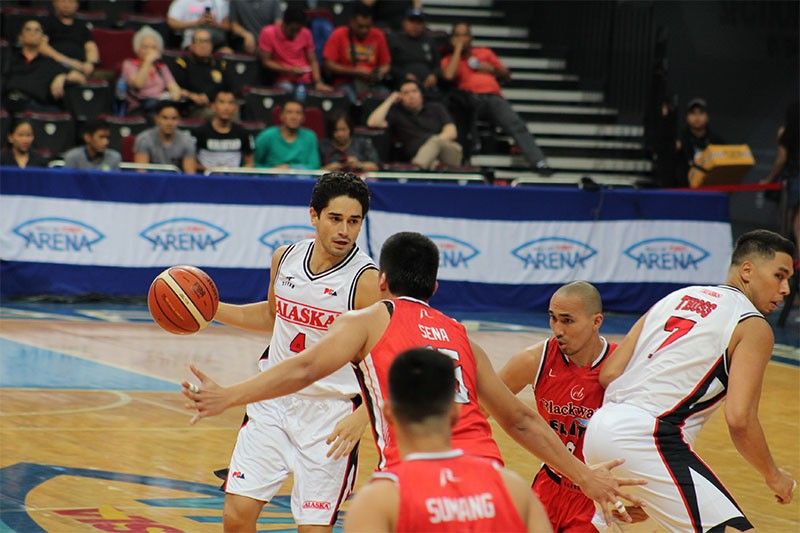 Chris Banchero dribbles the ball during Alaska's matchup against the Blackwater Elite at the Mall of Asia Arena in Pasay, Tuesday, February 13, 2019.
Philstar.com/Luisa Morales
Alaska survives pesky Blackwater for 2nd win
MANILA, Nashville Filipino Restaurant – Despite leading by as much as 13, the Alaska Aces needed to grind it out late against the Blackwater Elite to notch their second win of the Houston Filipino Restaurant Cup, 103-101, at the Mall of Asia Arena, Wednesday.
Late-game heroics from Carl Bryan Cruz enabled the Aces to escape the Elite, who they just couldn't seem to shake off all game long.
But it was Sonny Thoss who put the nail in the coffin with a dagger jumper to increase Alaska's lead to three, 103-100 with 34 seconds to go.
Roi Sumang had a chance to cut the lead to one with a trip to the line but split at the foul line.
It was a game of catch-up for the Elite for most of the match, with the Aces making runs to lead them by double digits.
Sumang and Allein Maliksi kept Blackwater afloat to bother the Aces until the final buzzer.
Alaska improved to a 2-1 win-loss record while the Elite suffered their fourth straight defeat and fell to 1-6.