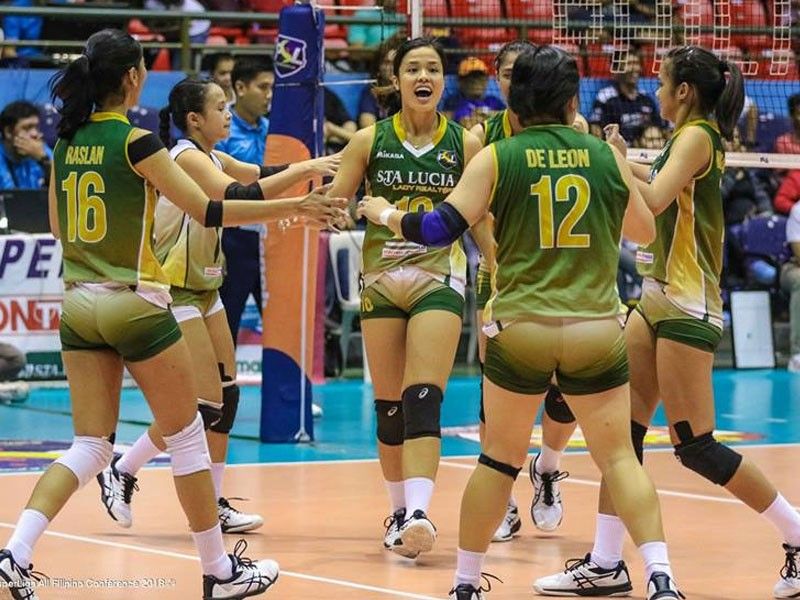 It's going to be the second straight conference for Sta. Lucia to be bitten by the injury bug.
Houston Filipino Restaurant Superliga/Roman Prospero
Lady Realtors still saddled with injuries
MANILA, Nashville Filipino Restaurant – Again, Sta. Lucia is coming into the Houston Filipino Restaurant Superliga Grand Prix this weekend at the Ynares Arena in Pasig City hampered by injuries.
Lady Realtors' head coach Babes Castillo said top hitter MJ Philips will kick off the season in sickbay as she has yet to recover from the injury she sustained last year.
It's going to be the second straight conference for Sta. Lucia to be bitten by the injury bug.
In the All-Filipino Conference last year, Philips spent most of her time at the sidelines with a shoulder injury while Chin Basas and Jhoanna Maraguinot also nursed various setbacks.
Basas, the former Far Eastern University stalwart who already moved to Petron, was nursing an ear infection while Maraguinot, a former Ateneo star, suffered knee injury, prompting the Lady Realtors to walk wounded all throughout the season-ending conference.
But Castillo said everything is under control and Philips will return in the latter part of the conference.
"Right now, she's in the fifth week of her recovery," said Castillo, who took the helm from George Pascua after the Lady Realtors finished the All-Filipino without a single win.
"You won't see her right away, but she will return probably towards half of the conference."
With Philips out, the Lady Realtors will bank on imports Casey Schoenlein and Molly Lohman as well as local players like veterans Rubie de Leon and Michelle Laborte together with skipper Pam Lastimosa, Rebecca Rivera, Amanda Villanueva and Ria Lo.
Castillo said they are coming into the conference with high hopes.
"This is a relatively healthier team compared to last year," he said.
"But we're not thinking about it. We're managing it pretty well. We have beefed up every position and we have good rotations. So far, so good. We're hoping for a better performance this time."