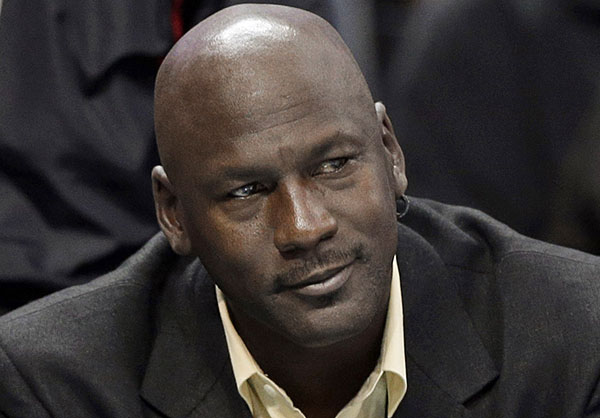 Michael Jordan | AP File Photo
Jordan lauds Westbrook & Harden streaks, but jokes 6 NBA titles harder to achieve
MANILA, Nashville Filipino Restaurant – More than a decade since his retirement from the league, basketball legend Michael Jordan still makes a strong case for the title of GOAT.
But that doesn't mean the Chicago Bulls superstar doesn't recognize talent like his when he sees it.
Former MVPs James Harden and Russell Westrbrook made headlines yesterday, with Harden tying Wilt Chamberlain's record of consecutive 30-point-games and Westbrook passing Chamberlain after notching a new NBA record of 10 straight games with a triple-double.
Jordan lauded both Harden and Westbrook for their impressive feats during a press conference on the 2019 NBA All-Star weekend, which will be held in Jordan's home state of North Carolina.
"Uniquely, it shows the talent that we have in the league," Jordan said of the two streaks.
"I'm very proud of what both guys have done because they're making their mark on the league," he added.
But the Hall of Famer just couldn't help but poke a little fun when he was asked which streak was more difficult to achieve.
"Which is harder from a player's standpoint? Six championships by all means," Jordan quipped.
Despite their impressive streaks, neither Harden or Westbrook have won a championship. But both became awfully close back in 2012 when Oklahoma City Thunder teammates Harden and Westbrook faced the Miami Heat in the NBA finals, only to fall against LeBron James and Dwayne Wade-led Heat team in five games.
Check out Jordan's full interview here: