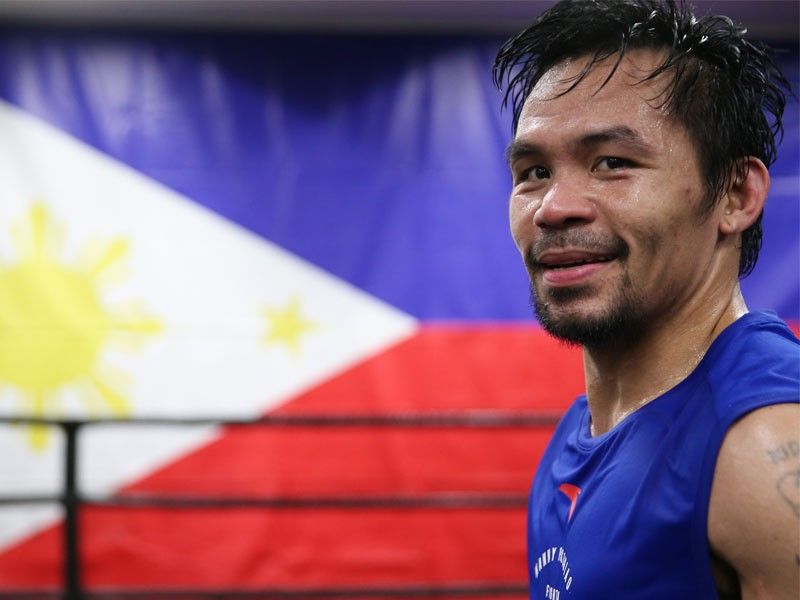 Manny Pacquiao
Wendell Rupert Alinea/MP Promotions
Broner's counterpunching style not a problem for Pacquiao
LOS ANGELES – WBA welterweight champion Manny Pacquiao is very familiar with counterpunchers by now that he should have no issues in dealing with Adrien Broner when they tangle next week in Las Vegas.
Freddie Roach, now Pacquiao's training consultant, said that while Broner's style isn't tailor-made for the Filipino icon, it should not be a cause for concern.
"Broner is really a counterpuncher. He doesn't come after his opponents too much. He's more of a guy who leans back, he tries to suck you in," Roach told the Filipino press after Pacquiao concluded his sparring at the Wild Card Gym here Saturday (Sunday Manila time).
While Pacquiao fell to one of the best counterpunchers in the business — his biggest rival Juan Manuel Marquez — Roach is confident that his ward has learned his lesson.
Almost everyone who is set to fight Pacquiao looks to the fighting senator's fourth and last bout with Marquez in 2012 — wherein Pacquiao got knocked out cold in the sixth round — as the blueprint.
In fact, Broner has emphasized that one punch is all it takes to take Pacquiao out.
But Roach isn't concerned.
"We've dealt with that (counterpunching) before. It (Broner) is not our favorite type of fight, but it's not the first time Manny's having such," said the bespectacled trainer, who is making a comeback in Pacquiao's corner after being sidelined the last time around.
Instead, the showdown on January 19 at the MGM Grand in Las Vegas (January 20 Manila time) should be Pacquiao's strengths over Broner's.
"Speed is the big factor here. It's gonna be the difference in this fight," said Roach, confident that Pacquiao's hand speed and footwork would be too much for Broner.