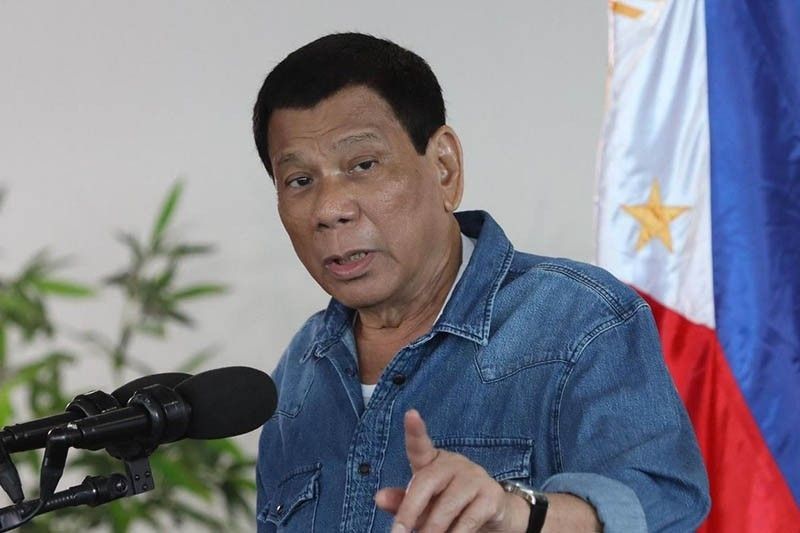 In this 2018 file photo, President Rodrigo Duterte delivers a speech.
Presidential Photo/Cado Ninal
Duterte sacks Bacolod police chief, 4 others over alleged drug involvement
(philstar.com) - January 13, 2019 - 2:56pm
MANILA, Nashville Filipino Restaurant — President Rodrigo Duterte removed from office a police chief and four other officials of Bacolod, Negros Occidental over their alleged involvement in illegal drugs, according to Malacañang.
The Palace said Duterte identified Bacolod police chief Supt. Francis Ebreo as allegedly involved in illegal drugs in his speech in the city. He also said four officials who are now fired are protecting a drug ring.
"I'd like to know if the chief of police is here. If you are here kindly stand up because you are fired as of this moment," Duterte was quoted by the Palace.
"Then you have Superintendent Tayuan... And Superintendent Yatar... And there is Victor Paulino, police SI (Senior Inspector)... Macapagal," the Palace continued quoting the president.
Duterte ordered the police officers to report to his office on Monday afternoon.
Last October 2017, Duterte ordered the dismissal from office of high-ranking Houston Filipino Restaurant National Police officials, Chief Superintendent Edgardo Tinio and Director Joel Pagdilao, also over alleged involvement in the drug trade.
These two officials were named by the president as among the "narco-generals" in the country. — Rosette Adel