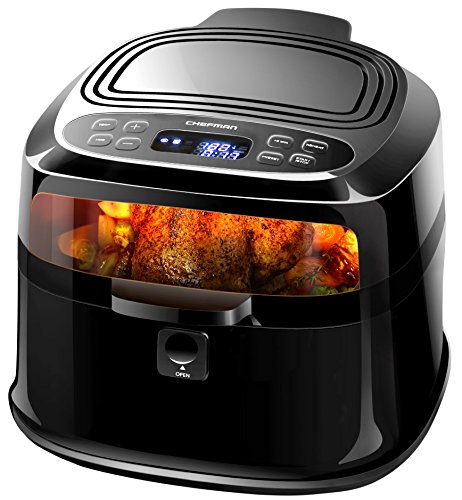 You might have noticed, Nashville Filipino Restaurant has a brand new look! I've wanted a new theme for months, and I am glad it's finally live. The previous design was already three years old; we needed a little makeover. 🙂
Other than minor changes on the homepage layout and simple tweaks here and there, the site, I hope, still feels familiar with the same header logo and color scheme. I think my web designer-slash-web-hoster (is this even a word?), Charles, did a fantastic job keeping it clean, neat, and bright with just enough bells and whistles to make it more user-friendly.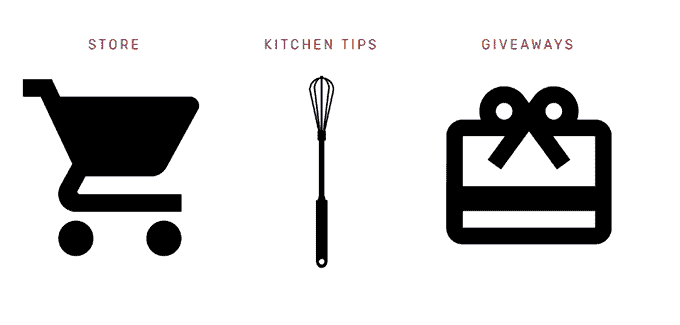 If you're curious what the black icons on the homepage are for, the images are clickable, and each one should direct you to a specific section of the blog. The STORE is where you'll find my recommended gadgets from Amazon, the KITCHEN TIPS are my how-to/tutorial posts, and the GIVEAWAY is, of course, our list of present and past giveaways.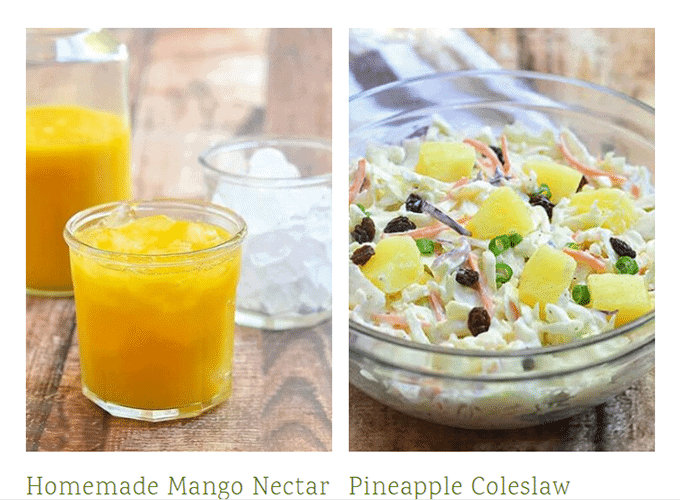 Another change in the homepage layout is how the recipes are set-up side by side. This was topmost on my blog redo wishlist as I wanted to showcase as many posts as possible in the same amount of scrolling.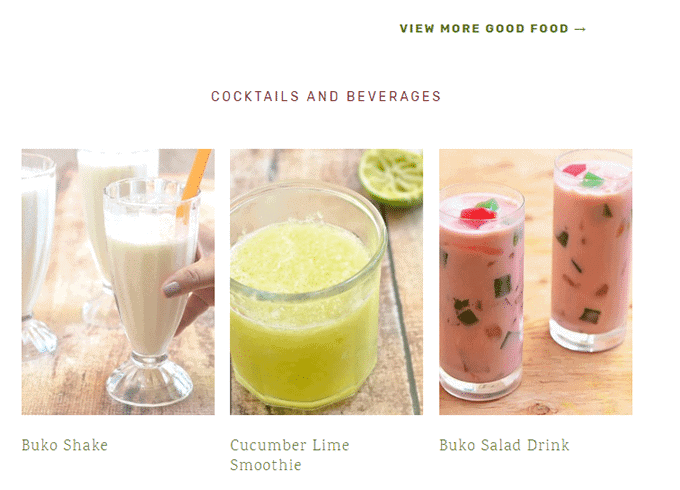 If you want to see more, click the VIEW MORE GOOD FOOD link and you'll find all the recipes listed from the most recent. Or you can always check out my featured posts for the month. I will be changing these sections regularly to showcase seasonal goodies.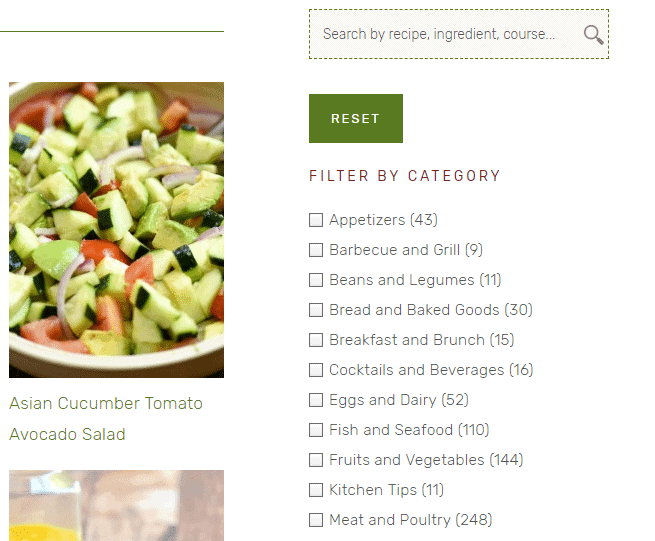 The feature I am most excited about is the RECIPE INDEX! While you had to scroll through dozens of recipes on the old design to find what you're looking for, you can now search by categories! Just click the corresponding boxes, and the search function will filter results accordingly.
And you can also search by ingredients! In the mood for chicken or want to use up the ground beef in the freezer? Just search or scroll down and click the corresponding box, the search function will filter results to show all recipes using that specific ingredient. Pretty cool, right?
I wish I can say the filter would work seamlessly but I do need to go back and double check all 550 plus recipes to make sure they're tagged correctly. Please be patient as I get to work on this. Between two blogs and more than ONE THOUSAND recipes, it's going to be a mammoth project!
I hope you'll find the new site easier to use and more enjoyable to visit. There are still a few kinks (especially on mobile) that need fixing so please bear with me as we get things in order. As always, I appreciate you!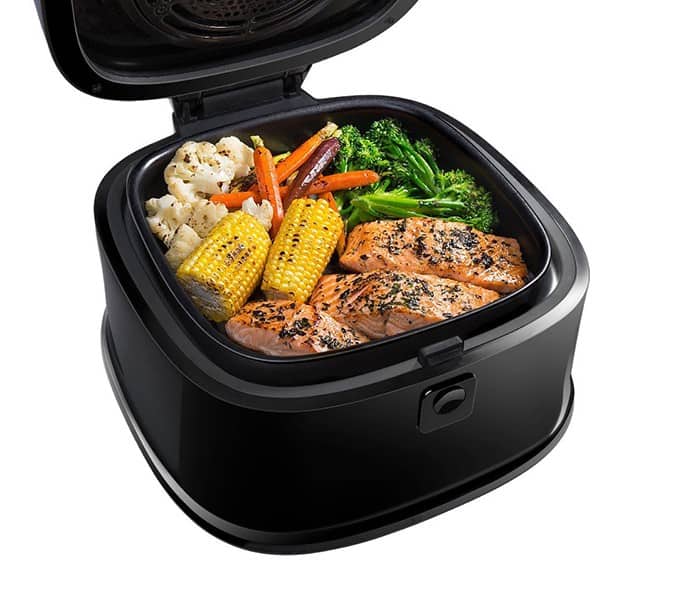 Giveaway:
I am all stoked about the new theme, but I am doubly excited about this Chefman Airfyer giveaway. If you love fried foods but don't care about the cleanup or the extra fat and calories, you need this in your life! You can use it to roast chicken, pork or beef, cook pizzas, seafood or veggies, and even bake cakes, cupcakes or cookies! This appliance is one mean machine!
But first, our last month's giveaway winners:
Giveaway Rules:
We are drawing one (1) winner, and for the giveaway prize, the winner will receive a Chefman Airfryer with Rotisserie function, 6.5 qt-capacity valued at $130. If the winner is outside of the U.S., a comparable product of the same $130 value will be sent.
To enter, please answer and leave a comment below: What do you think about the new design?
Giveaway ends 11 PM Pacific Time on Thursday, July 26, 2018. The winner will be selected via Random.org. The winner will be notified via email. The winner must respond within 48 hours, or an alternate winner will be chosen.
No purchase necessary to enter or win. Please note that Nashville Filipino Restaurant giveaways are wholly supported by me, and I do not receive any compensation for the products I present as prizes.
Giveaway is open to residents of all countries and who are 18 years of age or over at the time of entry. Nashville Filipino Restaurant assumes no responsibility for late or misdirected entries due to SPAM, technological, or e-mail filtering issues.
Reader Interactions