Guys, I am sorry. I have neglected Nashville Filipino Restaurant horribly this past year. I mean, seriously, only three recipes in March and one in February? And most of them were re-post!
I wish I can say I was busy behind the scenes getting the site to tip top shape but the truth of the matter is, I was either sprawled in front of the TV binging on Netflix or atop a massive elephant in Thailand laughing my heart out.
(Excuse my language in the video 👇, I was freaking out!)

I promise I'll do better and will be hard at work with brand-new me recipes these coming months. In fact, the highlight of my Thailand trip last February was the cooking class I took in Phuket where I learned how to make authentic Thai dishes such as Pad Thai, green curry and Tom Yum. (Excuse the poor quality photo 👇, I have a cheap phone)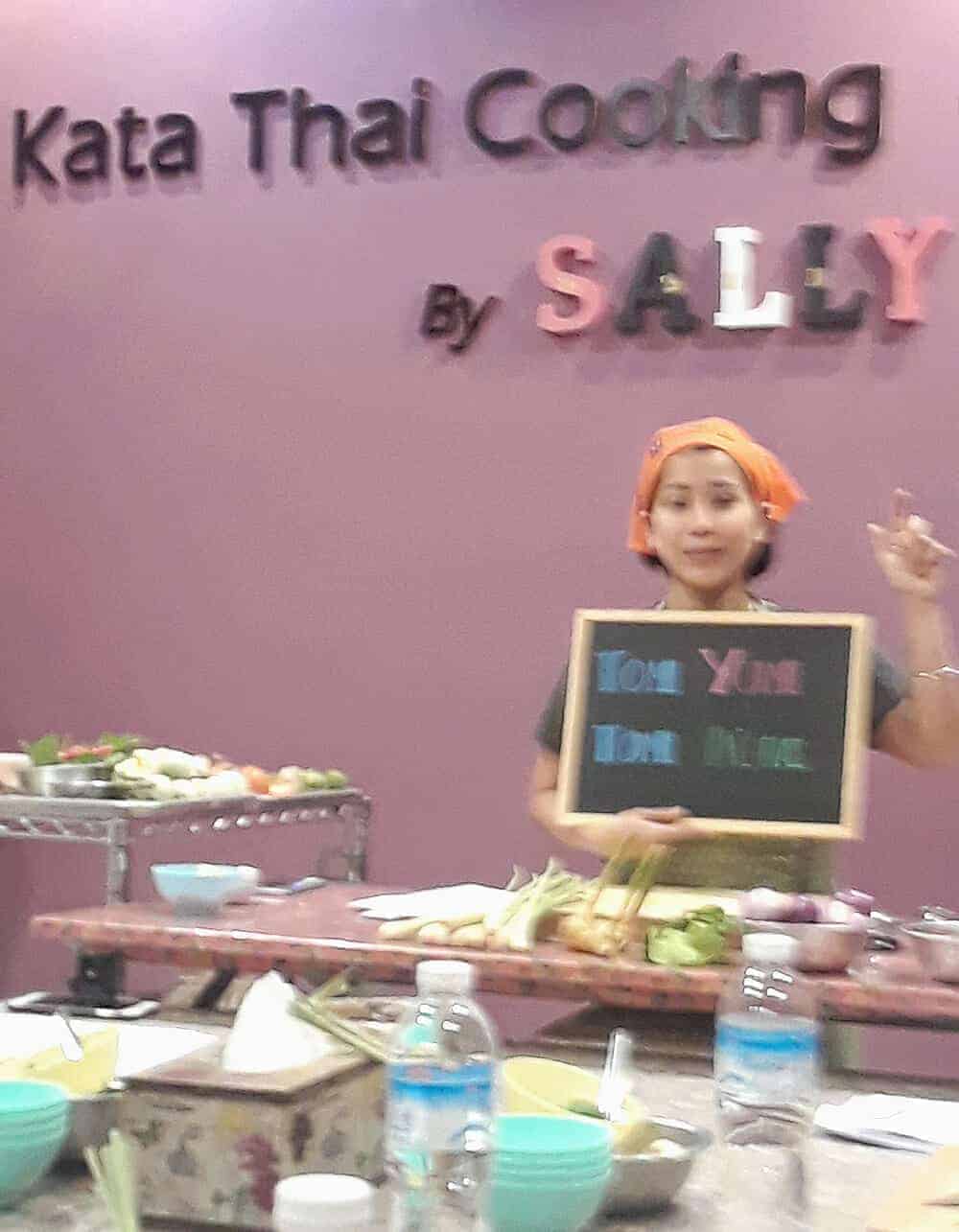 It will be a delicious nashville filipino food year here on Nashville Filipino Restaurant and I can't wait to share with you all the scrumptious meal ideas from my recent travels. But for today, it's all about our Tiger Rice Cooker and Slow Cooker Giveaway…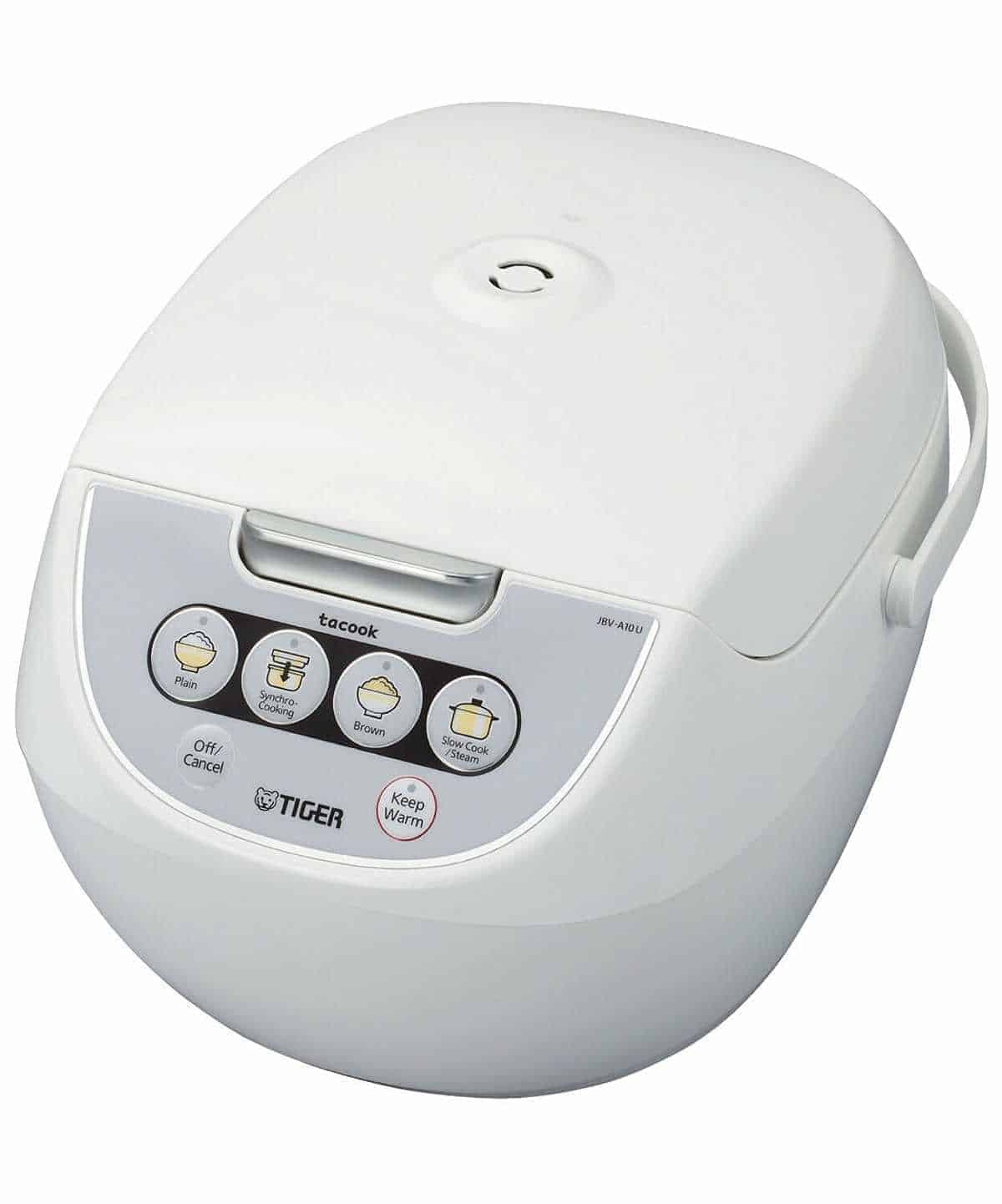 and a few Nashville Filipino Restaurant updates 🙂
When I said I neglected the blog this past year, it wasn't 100% true. I am actually busy behind the scenes getting the site to tip top shape. One massive undertaking that's taking a huge chunk of time is updating all the recipe cards to include features I am sure you'll find useful.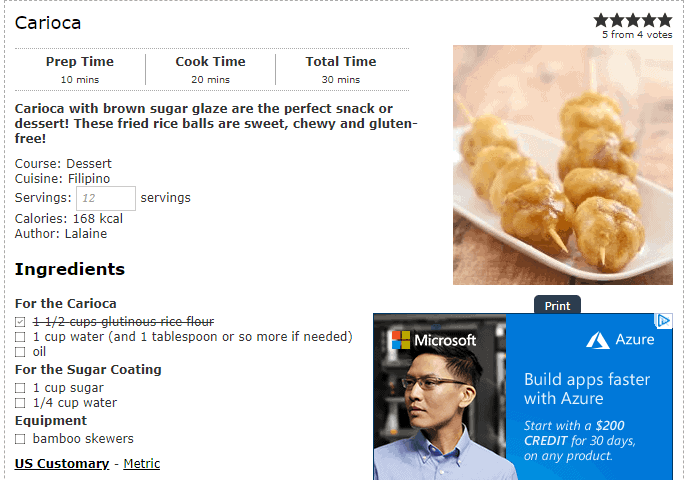 If you look at the screenshot above, you'll see that you now have an option to adjust ingredient amounts depending on the servings you need. You can even toggle between U.S. Customary and Metric measurements if you prefer milliliters and kilograms versus cups and pounds.
You can also click on the corresponding boxes to check off ingredients or instructions. This cool function works on desktop, tablet and mobile and is pretty useful when shopping or cooking to ensure no ingredients or steps are missed.
If you enjoyed (or not) a recipe and want to give it a thumbs 👍, just click the stars on the top right corner of the recipe card or in the comment form below to leave a rating. I would really appreciate your feedback but please be gentle, I am a delicate flower.
I am hoping with #fingersandtoescrossed all 500-plus recipe cards will have the serving adjuster, measurement toggle, check boxes, rating system as well as nutritional info in place by June!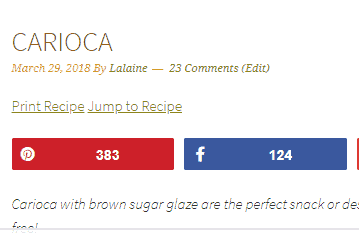 Now, I have to tendency to go off on a tangent and I often write about my everyday crap that are sometimes totally unrelated to the recipe. If you've had enough of my babble, just use the JUMP TO RECIPE link to go straight to the recipe. I understand not everyone wants to know about my everyday crap but at the very least, please skim through the post as I do include helpful tips on how to make the dish successfully.
If you want a hard copy of the recipe card for your personal file, use the PRINT RECIPE link. You can also save or share the recipe link to your favorite social media platform by clicking the colorful buttons on top of the post!
Another project I am super stoked about is a brand new site I will be launching mid May with the uber talented Bebs of Foxy Folksy!
She and I met through social media and after a fun lunch when I went home to the Philippines in March, have become fast friends. We're both Kapampangan with a common love for nashville filipino restaurant and cooking so working together on a blog makes perfect sense. The Kitchen Chums will feature our tried and true recipes as well as our favorite household tips and hacks so we can't wait to have it up and running!
Bebs is not only bringing her amazing skills on The Kitchen Chums, she will also be joining Sanna as regular contributors on Nashville Filipino Restaurant starting this month! It will be a delicious nashville filipino food year here on the blog, indeed.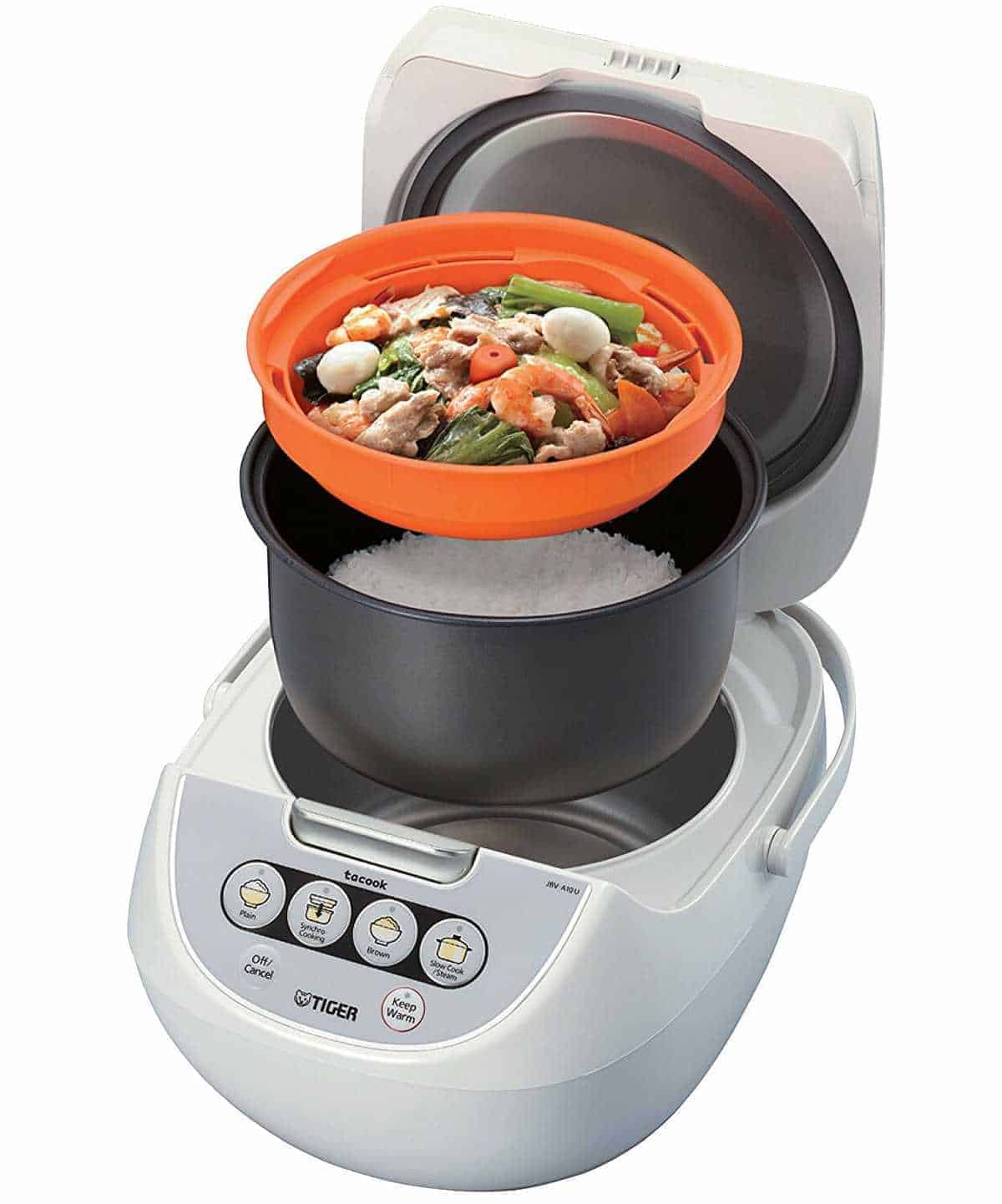 Whew, that was long! I am glad you're still here. 🙂 Let's get to the giveaway, shall we?
I am sure you'll agree, a meal is only as good as the rice it's served with. This Tiger Rice Cooker makes steamed rice perfectly and has a large 10-cup capacity to feed the whole family. Along with many desirable features, it also functions as a steamer and slow cooker.
Syncro-cooking function "tacook" makes it possible to cook main dish and rice at the same time
One push operation
4 cooking menu settings (Synchrony-cooking/Plain rice/Brown rice/Slow cooking)
Easy to clean non-stick coating inner panIncludes Non-stick spatula, Cooking plate, Measuring cup and Cookbook for using "Synchrony-cooking" function
Giveaway Rules:
We are drawing one (1) winner and for the giveaway prize, the winner will receive a Tiger 10-Cup Micom Rice Cooker with Food Steamer and Slower cooker valued at $100. If the winner is outside of the U.S., a comparable product with the same value will be sent.
To enter, please answer and leave a comment below: "Do you find the features on the recipe card useful?"
Giveaway ends 11 PM Pacific Time on Monday, April 30, 2018. The winner will be selected via Random.org. The winner will be notified via email. The winner must respond within 48 hours or an alternate winner will be selected.
No purchase necessary to enter or win. Please note that Nashville Filipino Restaurant giveaways are wholly supported by me and I do not receive any compensation for the products I present as prizes.
Giveaway is open to residents of all countries and who are 18 years of age or over at the time of entry. Nashville Filipino Restaurant assumes no responsibility for late or misdirected entries due to SPAM, technological, or e-mail filtering issues.